Seriously, No Trash-Picking on the Sidewalk
In the first three months of 2010, Recology recieved around 1,300 reports of people stealing from your recycling. Although there are law in San Francisco and throughout the U.S. that make recycling theft a crime, there are people out there without perspective on this.
Earlier we wrote about the unintended consequences of the CRV. It's not just recycling. All over the country, dumpster divers and sidewalk pickers leave a mess behind them. A picture is a thousand word, and this one, from http://www.sfgate.com/cgi-bin/blogs/cwnevius/detail?entry_id=59275&o=1#ixzz0idpR0xdd is the best illustration of the problem.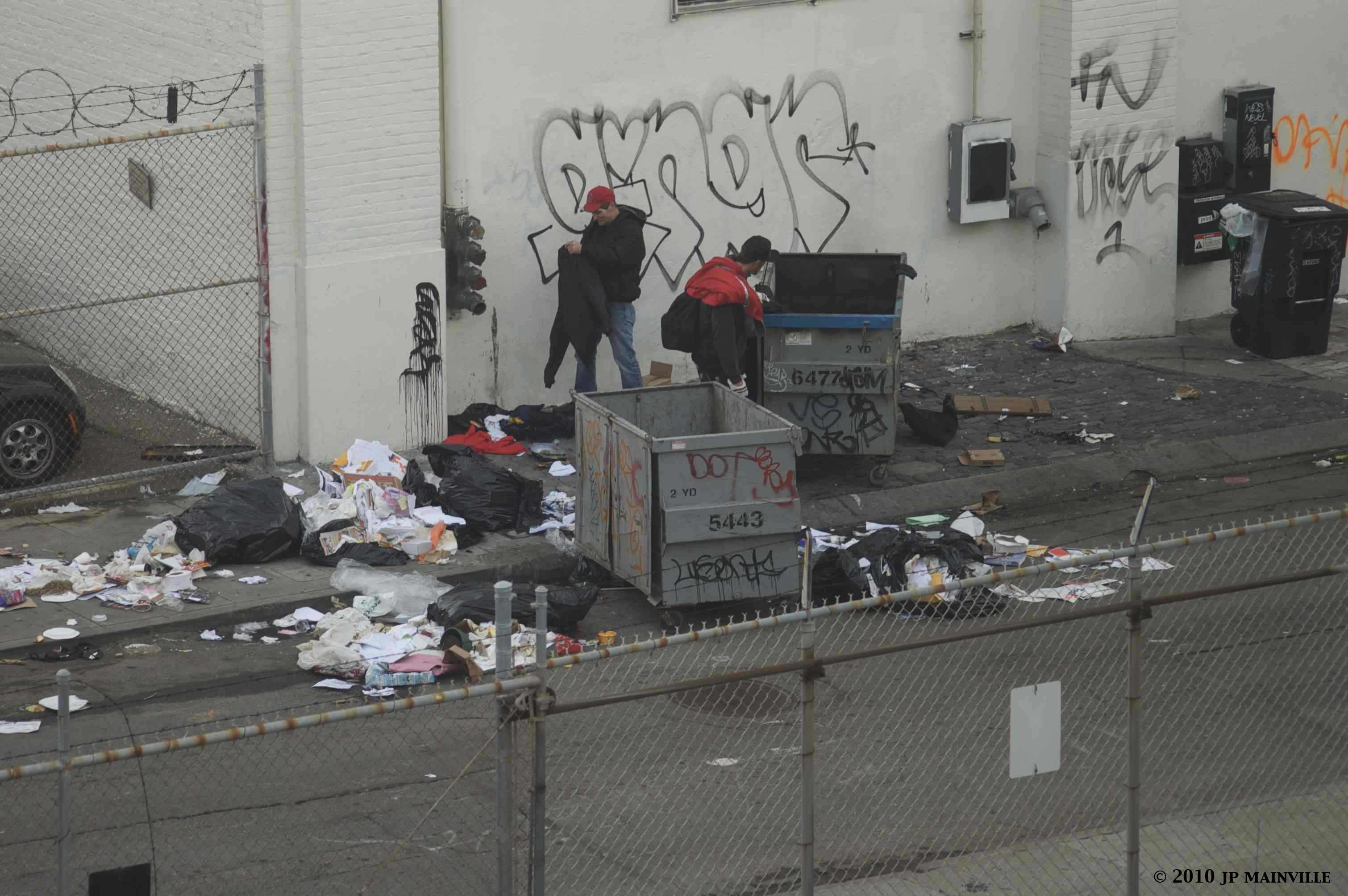 Trash invaders beware. In Pawtucket, Massachusetts, the city is took extra measures to ensure that the citizens of that city understand how seriously they are taking the law. Now, trash and recycling thieves face fines ranging from $100 to $500. That should make anyone reconsider if it's worth it to go after those five cent bottles and cans…